Fairness

for People, Profits, and Progress

AI powered models to increase fairness and profits for lenders.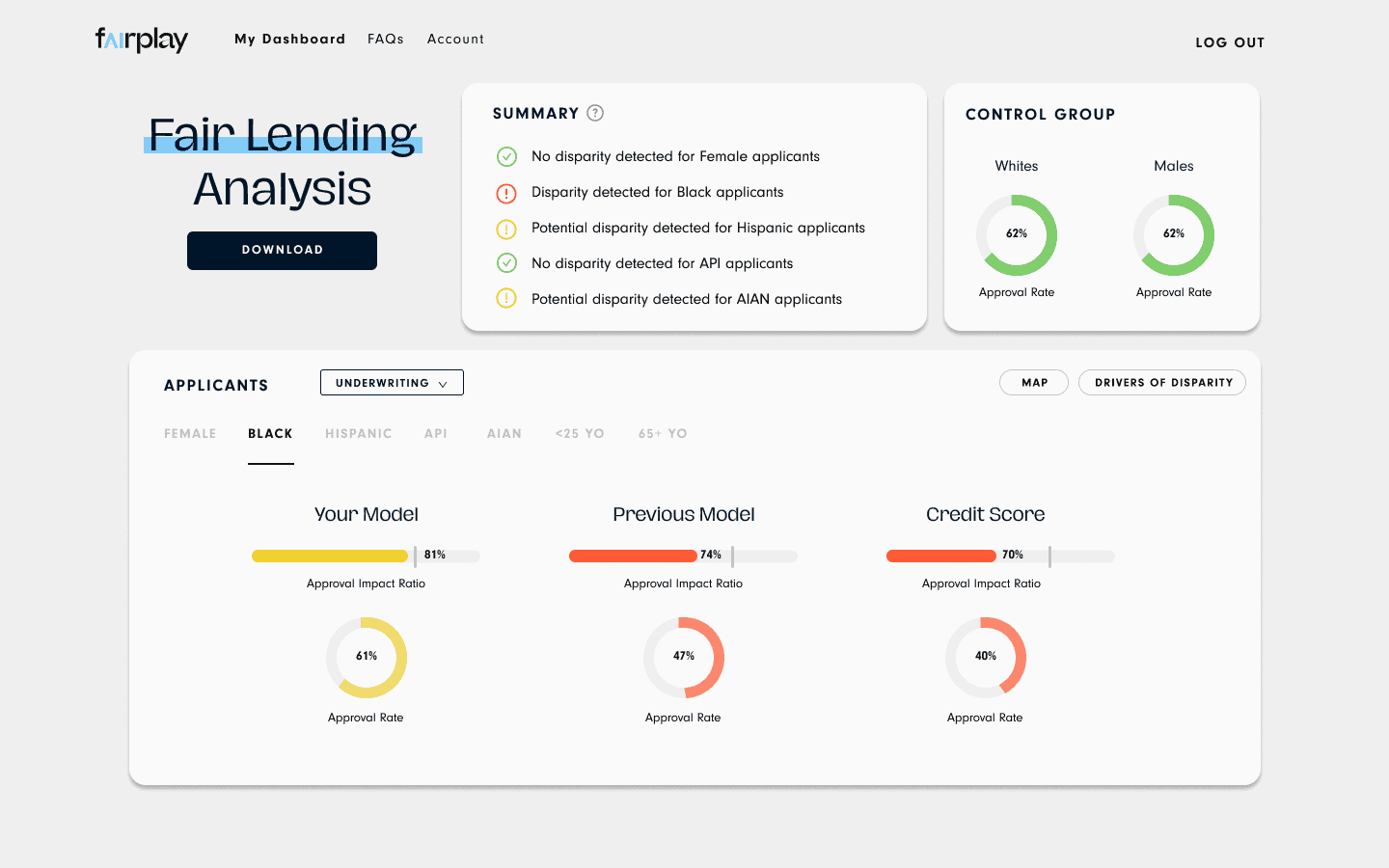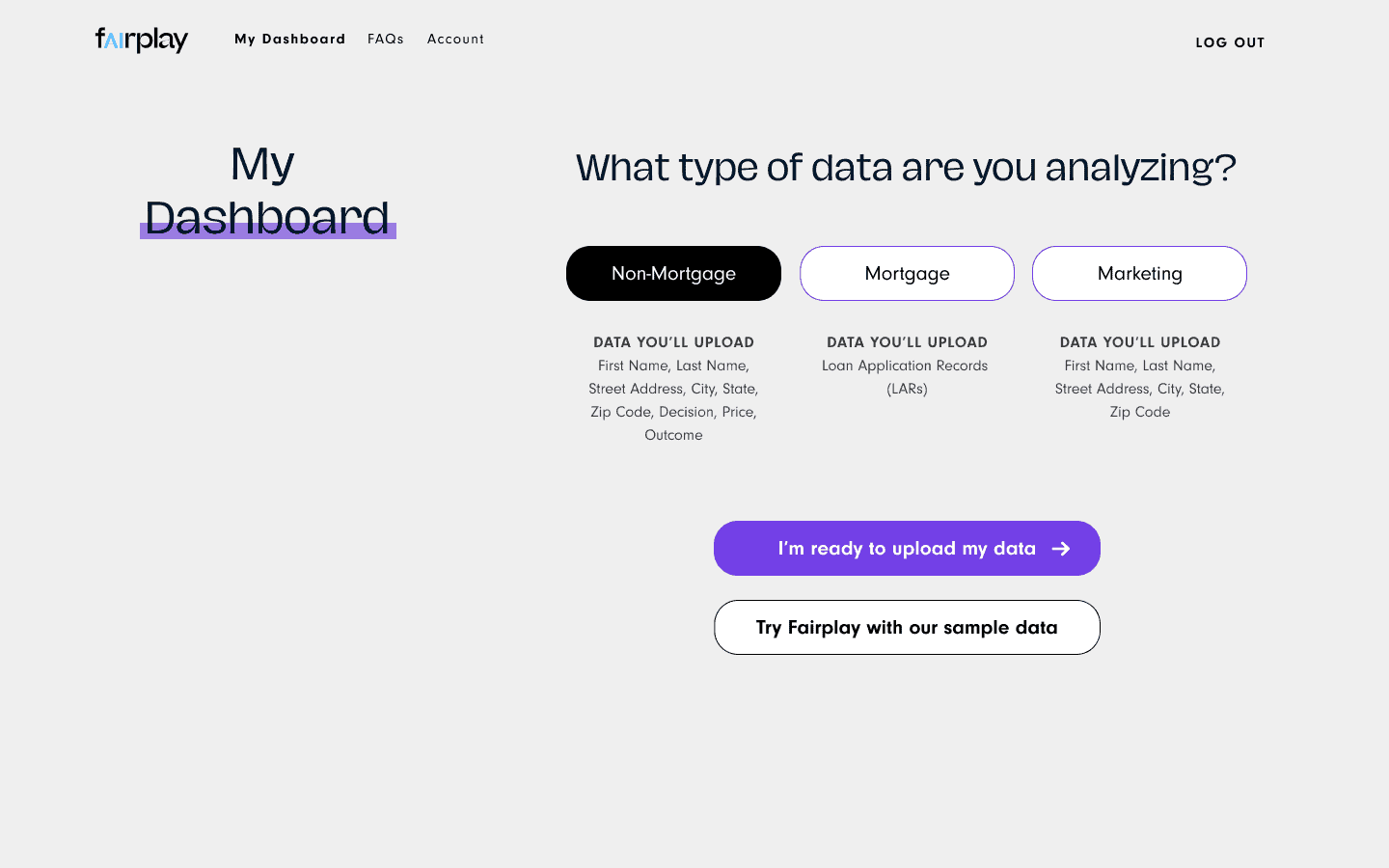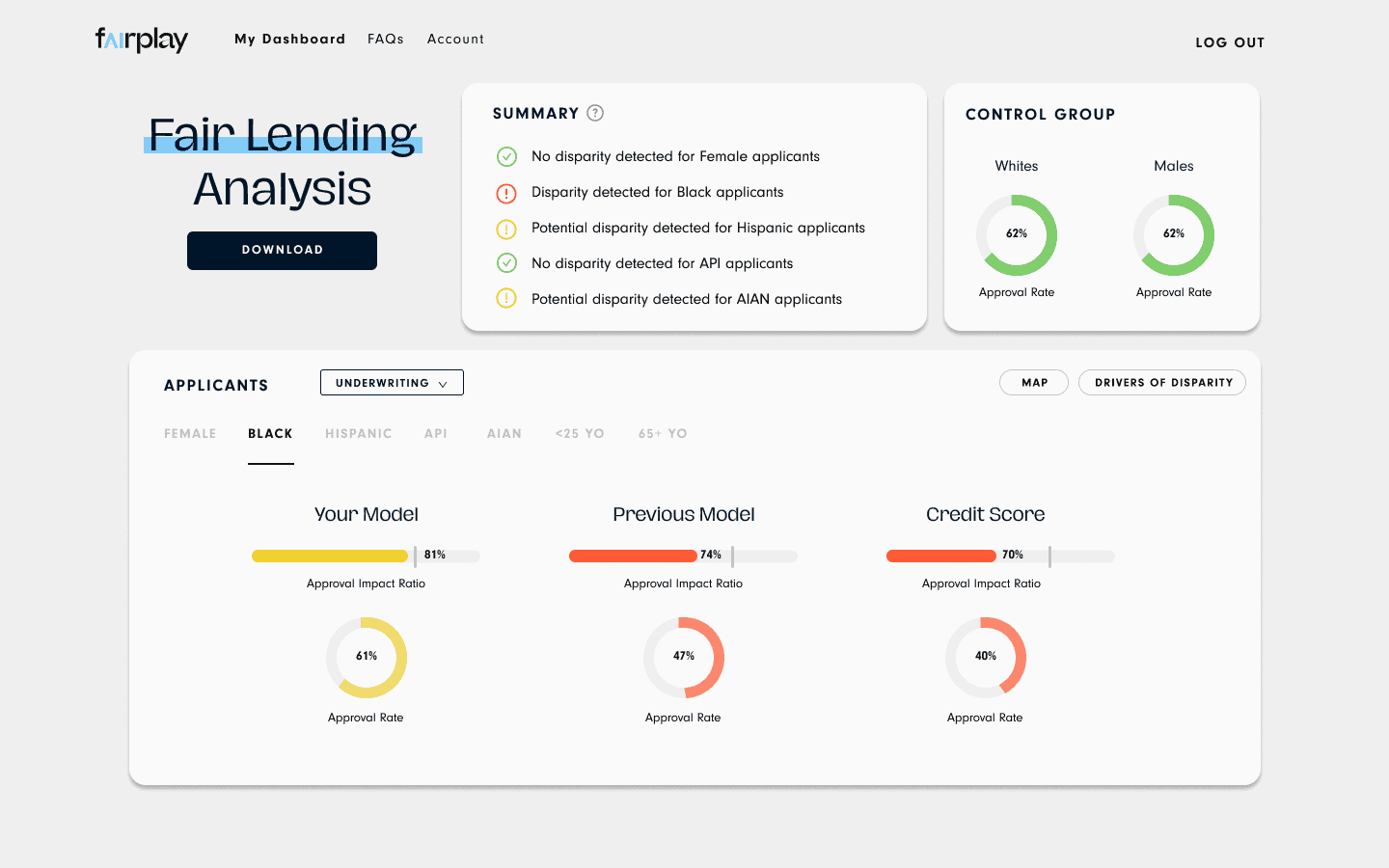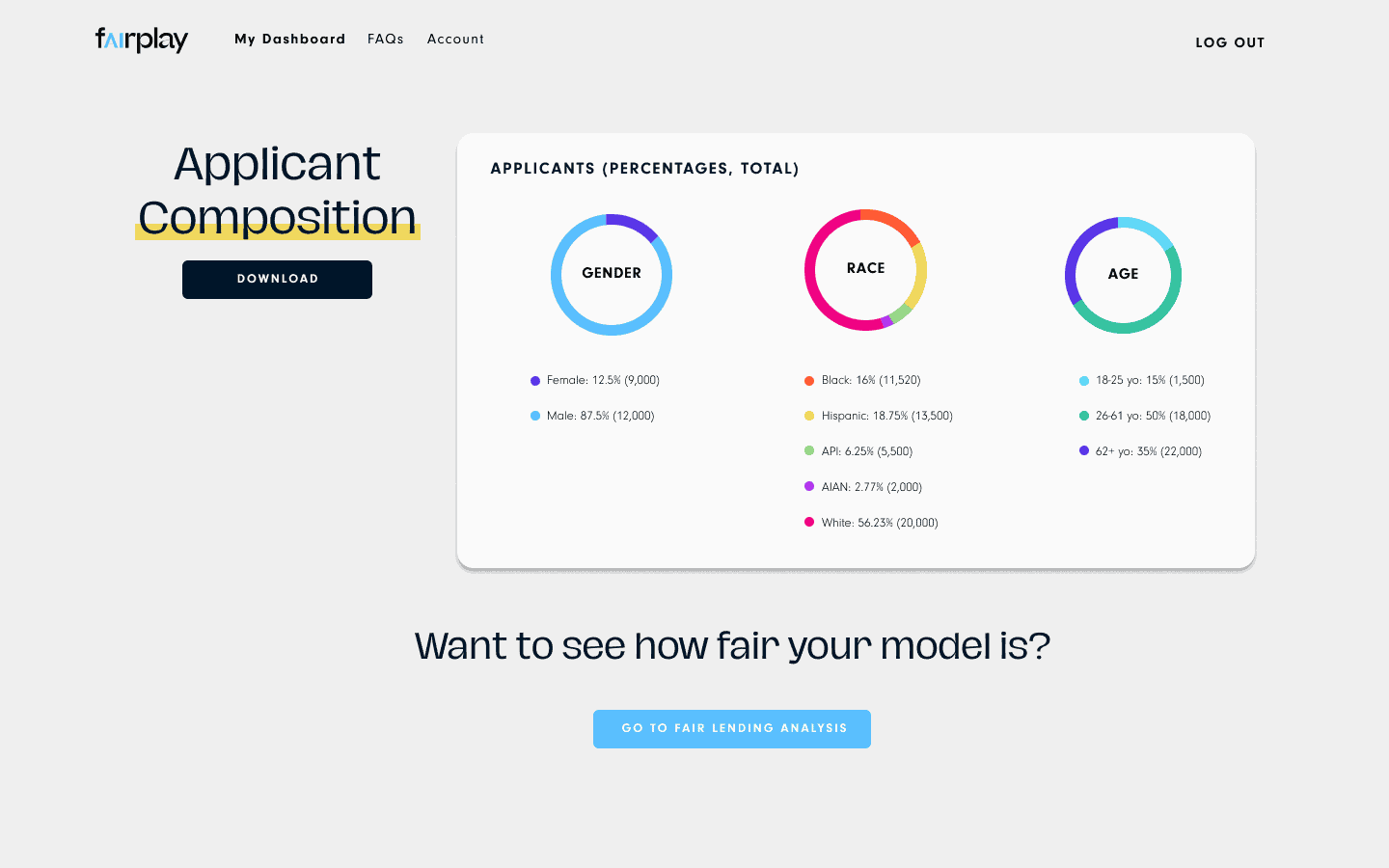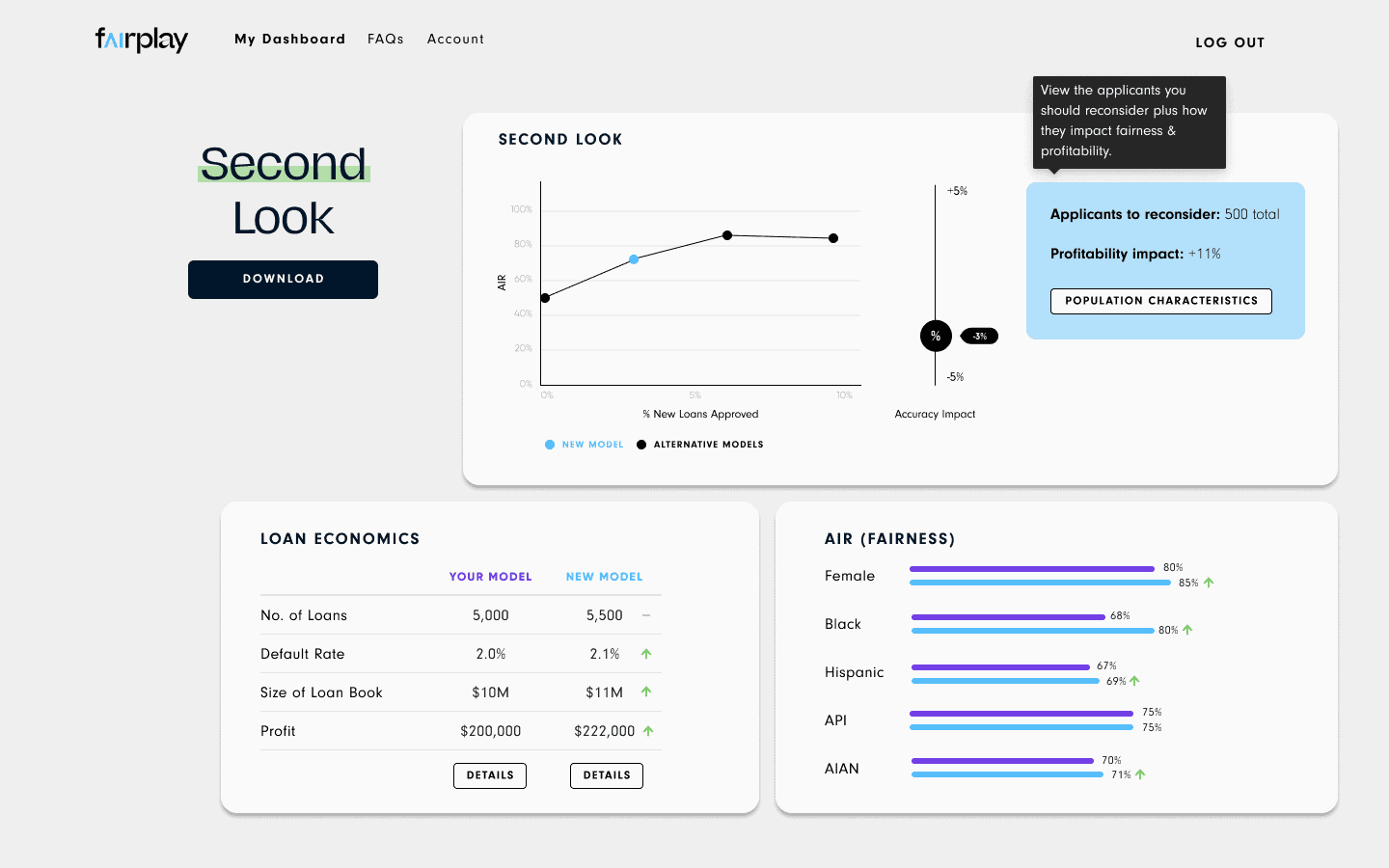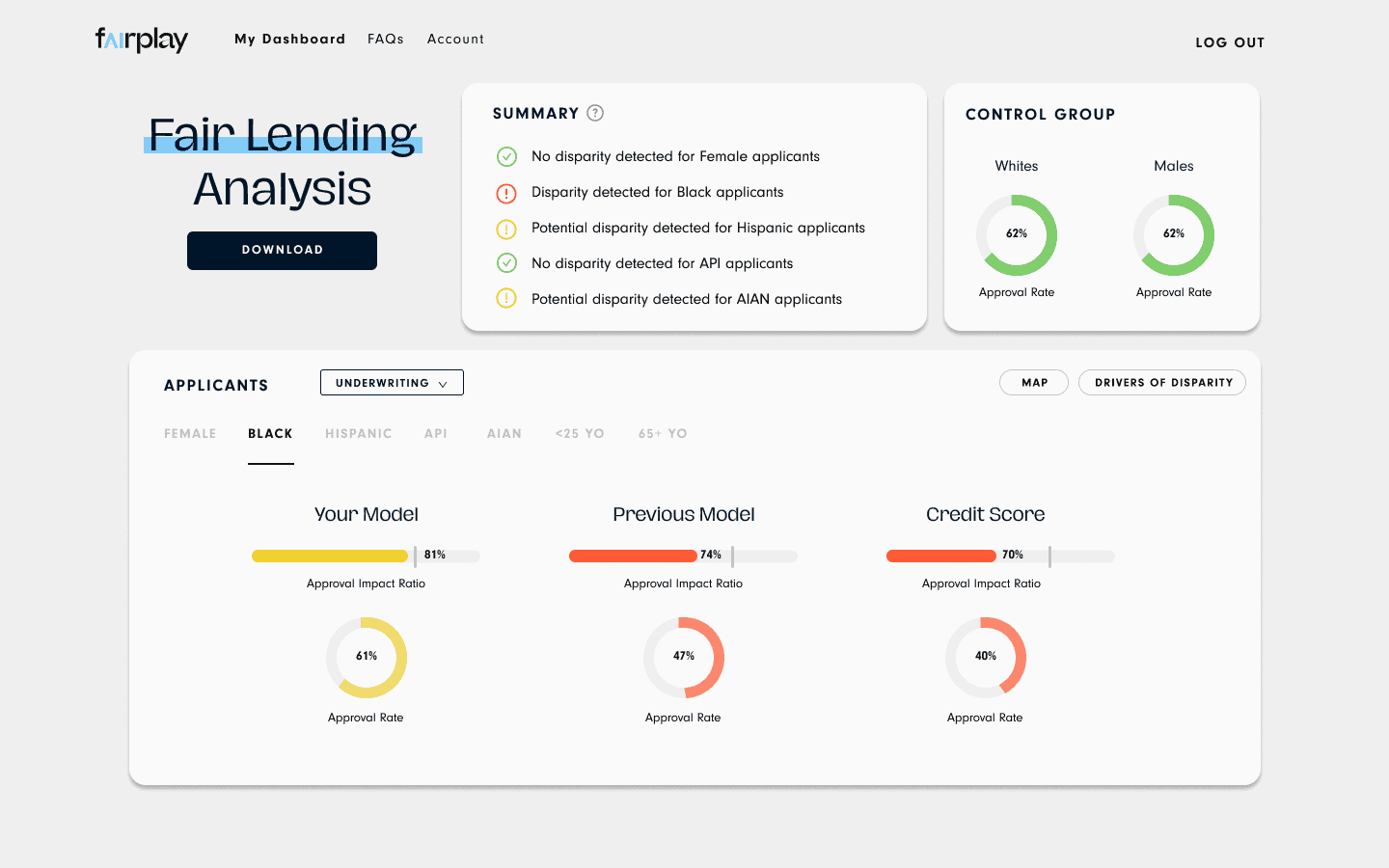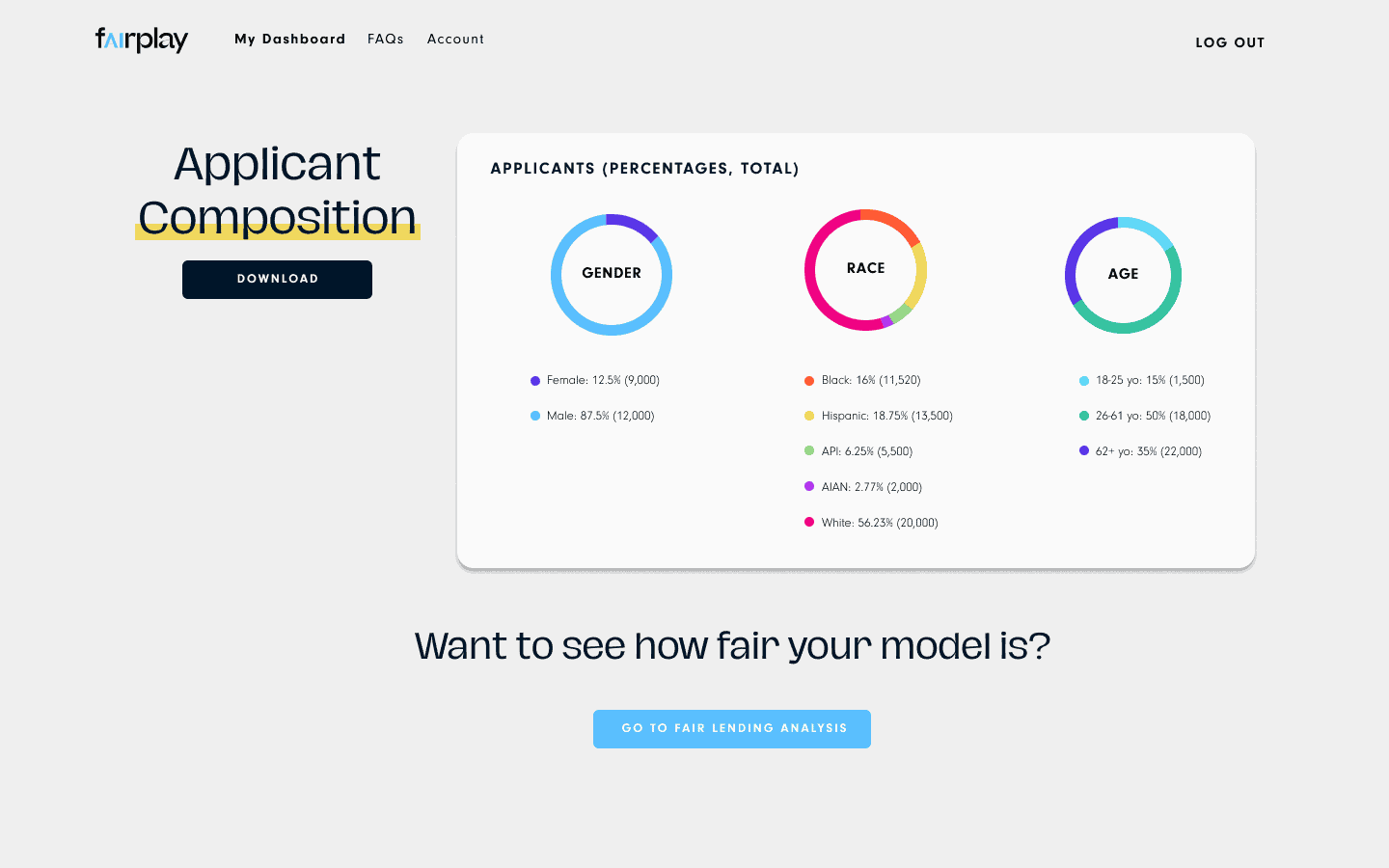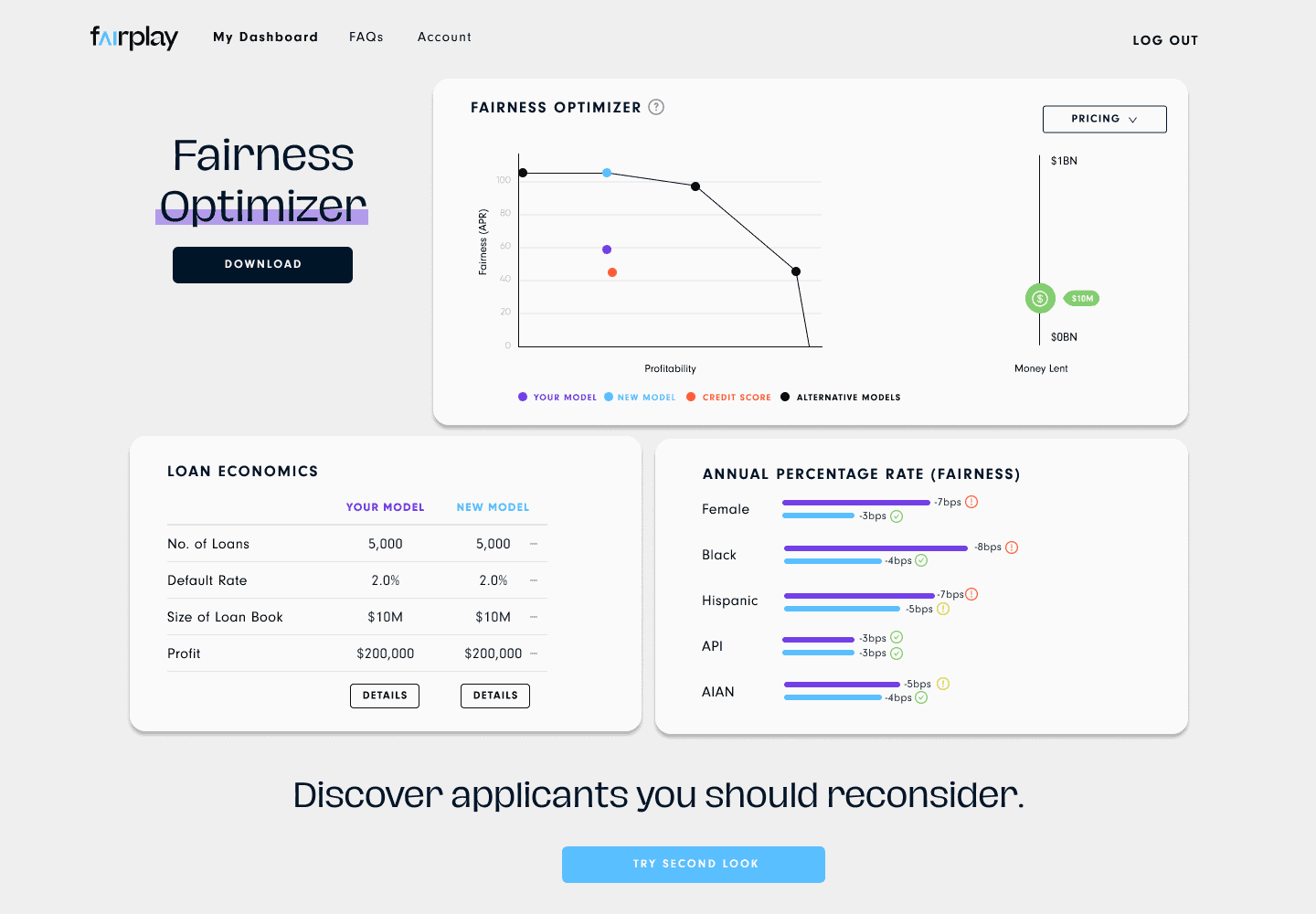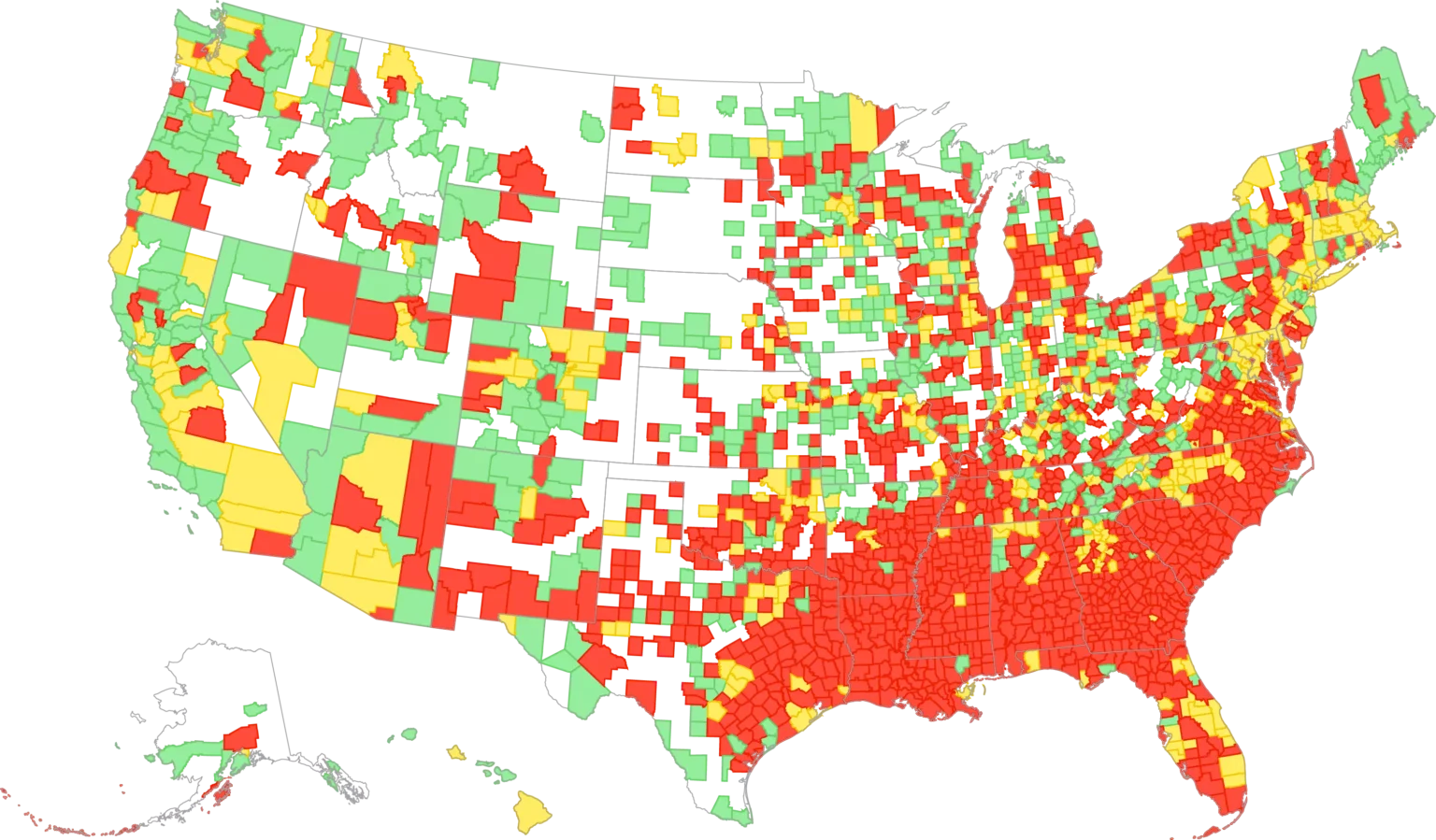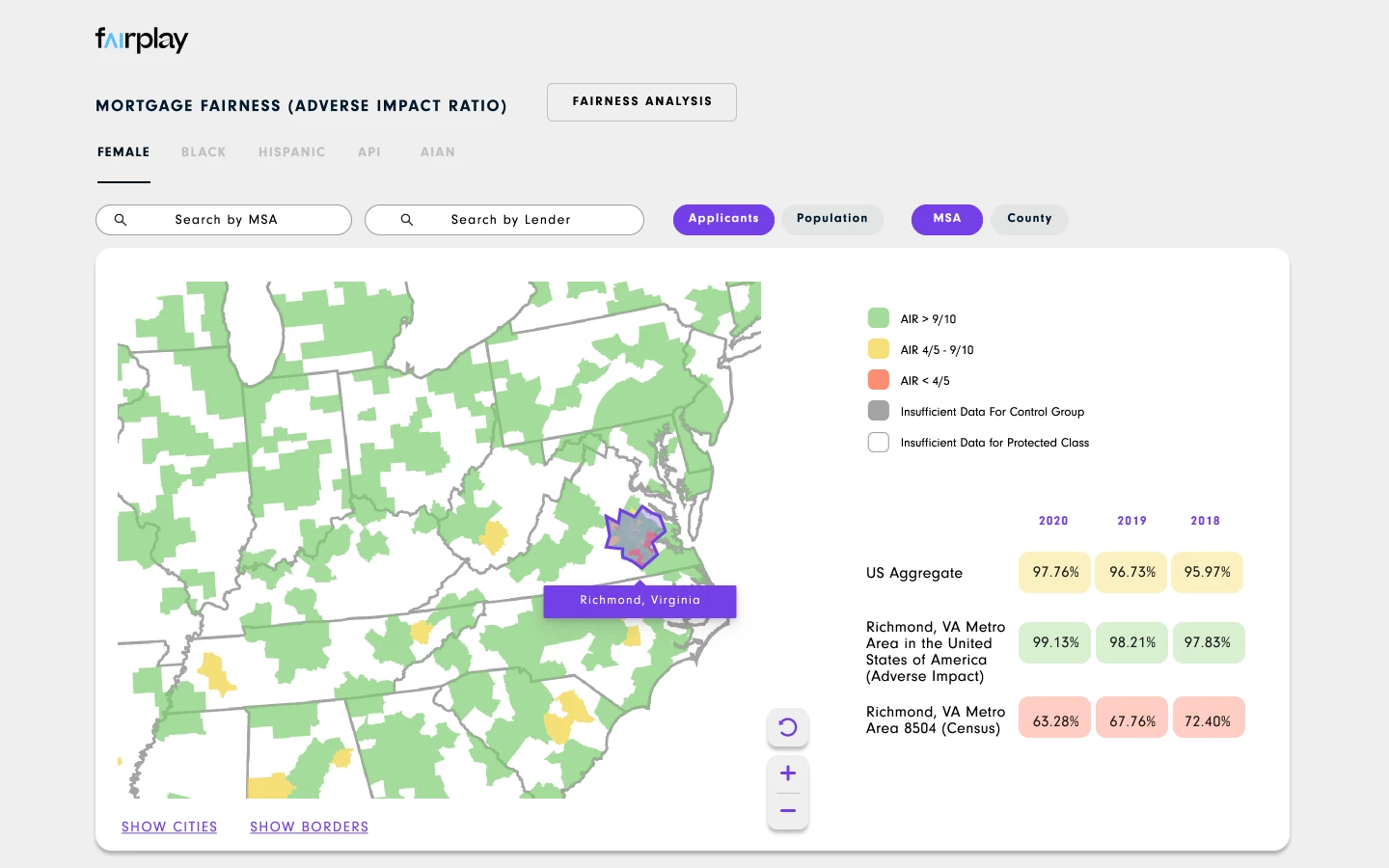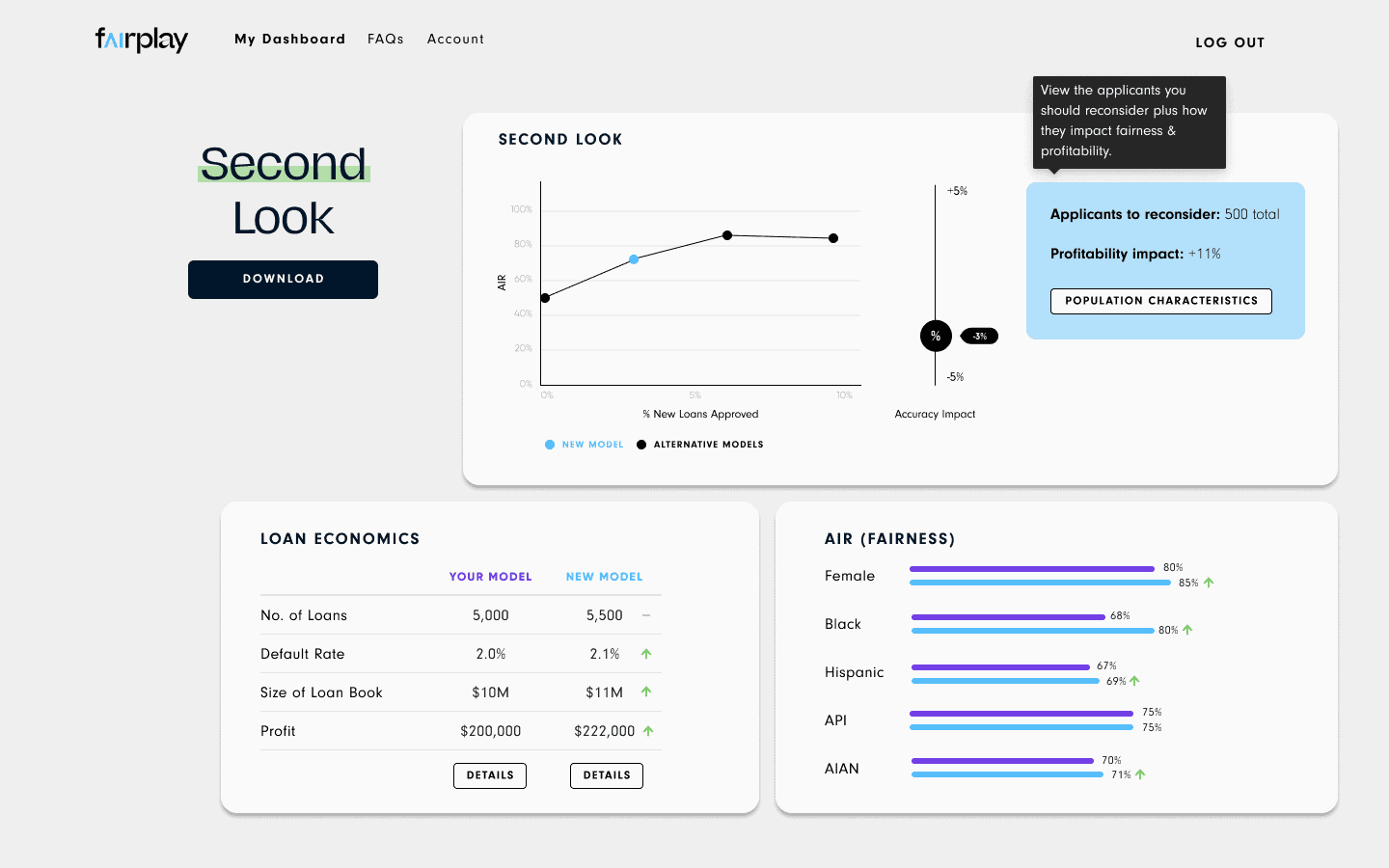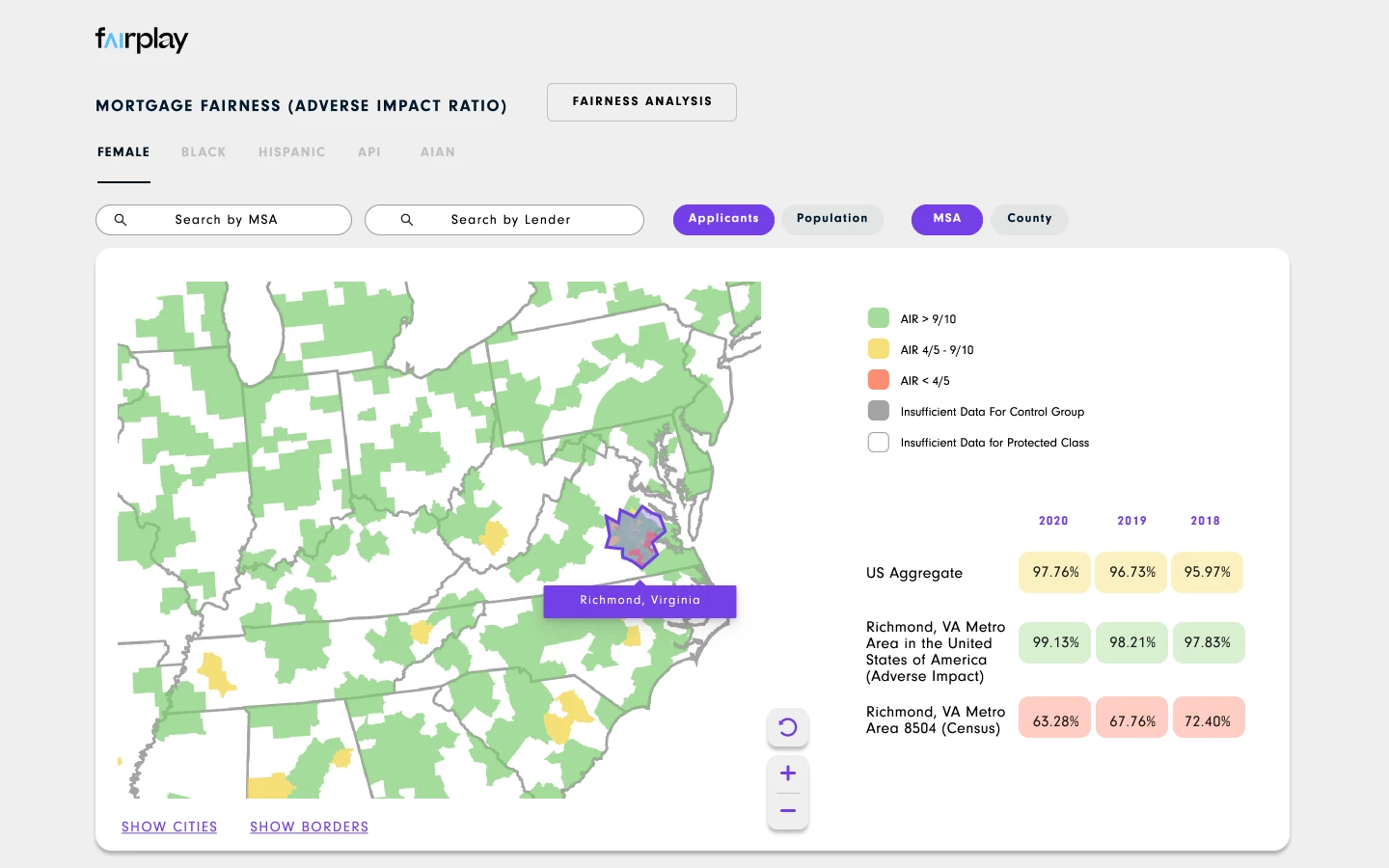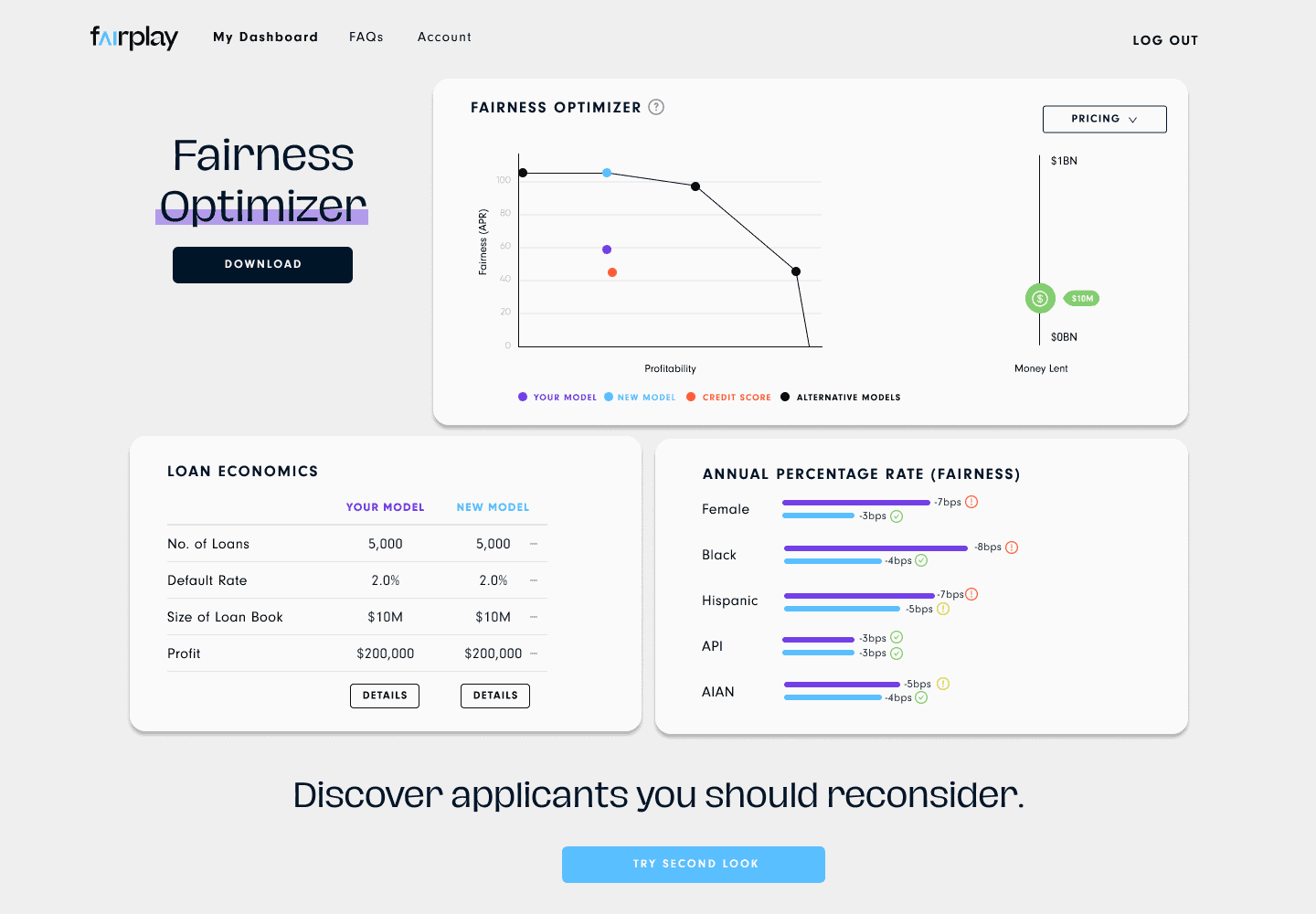 Fairness solutions for the lending lifecycle
"FairPlay offers an impressive fairness-as-a-service solution for detecting bias in decisioning systems; the software produces fast, actionable results and offers visual outputs that facilitate fair lending reporting."
Steve Pearlman
Head of Compliance, Varo Bank
"FairPlay's products can easily be integrated into our clients' decision-making solutions, making fairness a profit-driver in financial services."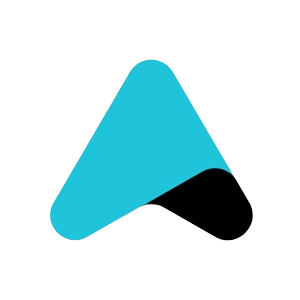 alex gonikman
ceo, truenorth
"We use FairPlay's fairness testing software to confirm that our models don't inadvertently reflect bias"
ray duggins
Chief Risk Officer, Octane
"Our mission at Splash is to make people more powerful than their debt. FairPlayTM helps us achieve this by increasing access to life-changing loans and...advancing solutions that create a more equitable world for everyone."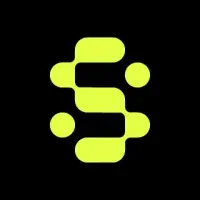 steve Muszynski
CEO, Splash Financial
FairPlay™️ is fairness analytics for the AI era
For Banks
Increased compliance, speed and readiness through automation. Marketing, underwriting and pricing optimizations to increase application volumes, approval rates, and take rates.
Learn about FairPlay for Banks
Make more money.
Do more good.
Increased fairness used to mean decreased profits; FairPlay's AI models grow your profits while increasing fairness. FairPlay™️ modifies loss functions to include a disparity minimization term for protected classes.
Fairness. Analyzed fast!
Send us data via SFTP or API and FairPlayT™️ will assess your loan portfolio for underwriting and pricing disparities in minutes.