Fairness

Solutions for the
Lending Lifecycle

FairPlay optimizes underwriting and pricing strategies to improve outcomes for protected classes while staying within your risk tolerance.
get started
Fair Lending Analysis
Identify and overcome tradeoffs between performance and disparity
Fast, easy to interpret results

Actionable recommendations

No hourly consulting rates

Minimal disruption to your data science teams

Download a sample Fair Lending Analysis here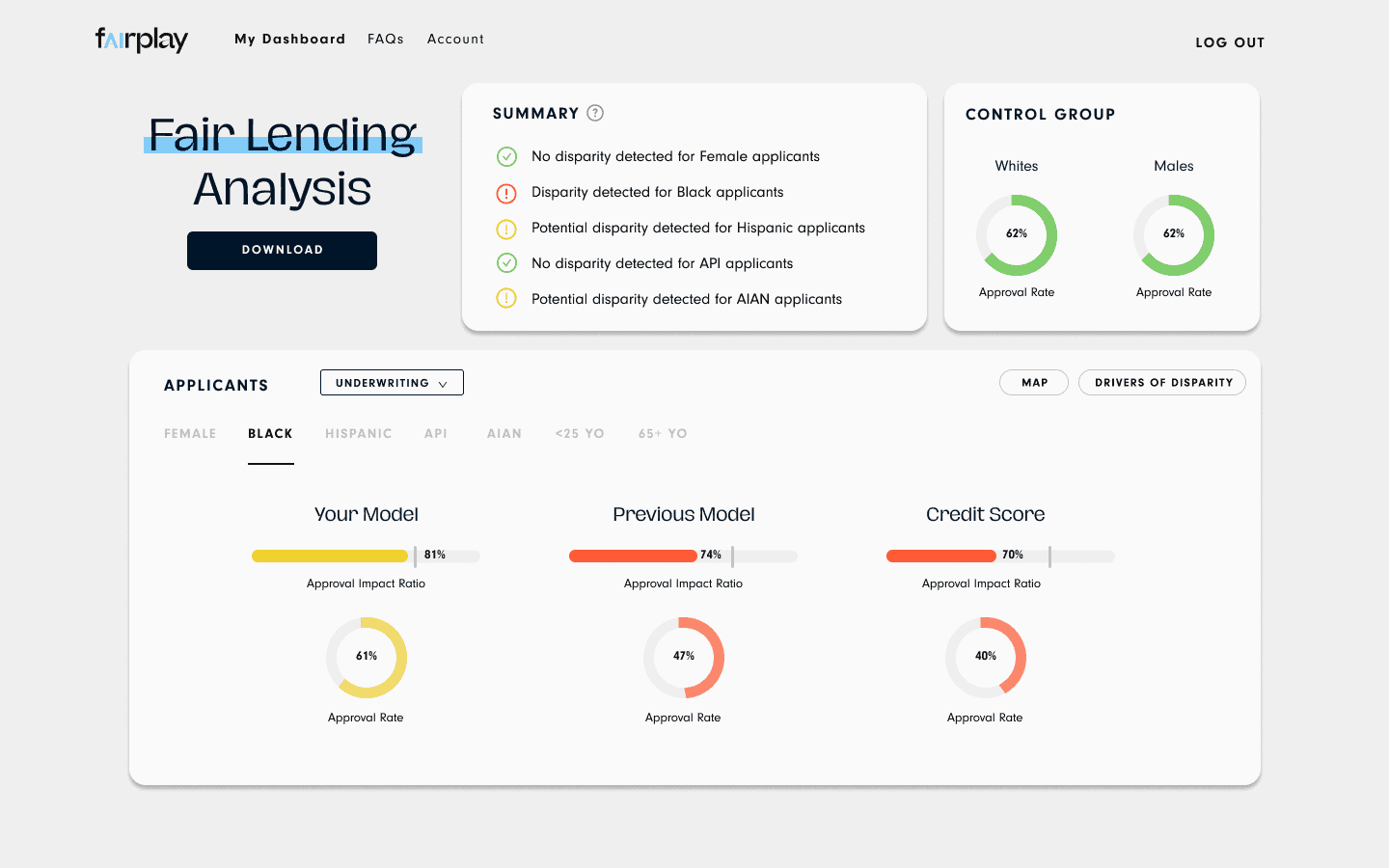 Second Look
Double check your underwriting and pricing decisions to increase approval and take rates for protected classes
Detect model and attribute bias

Identify creditworthy borrowers just below your approval threshold

Augment, rather than replace, your primary model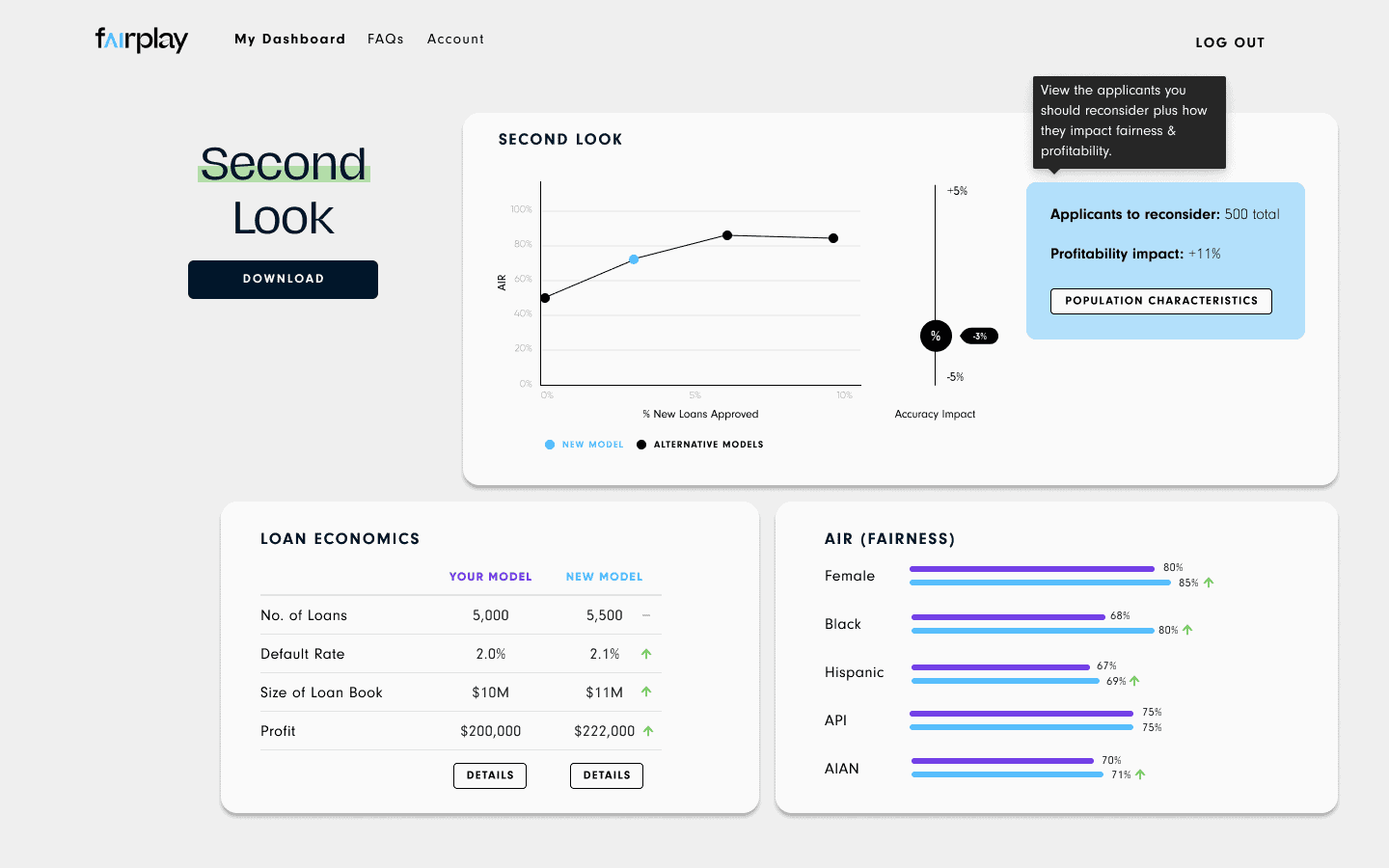 Fairness Optimizer
Tune your models to be fairer while preserving or enhancing accuracy
FairPlay™️ finds alternative underwriting and pricing models within your risk tolerance that improve outcomes for protected classes.

Identify and overcome tradeoffs between performance and disparity

Download a sample Fairness Optimization Report here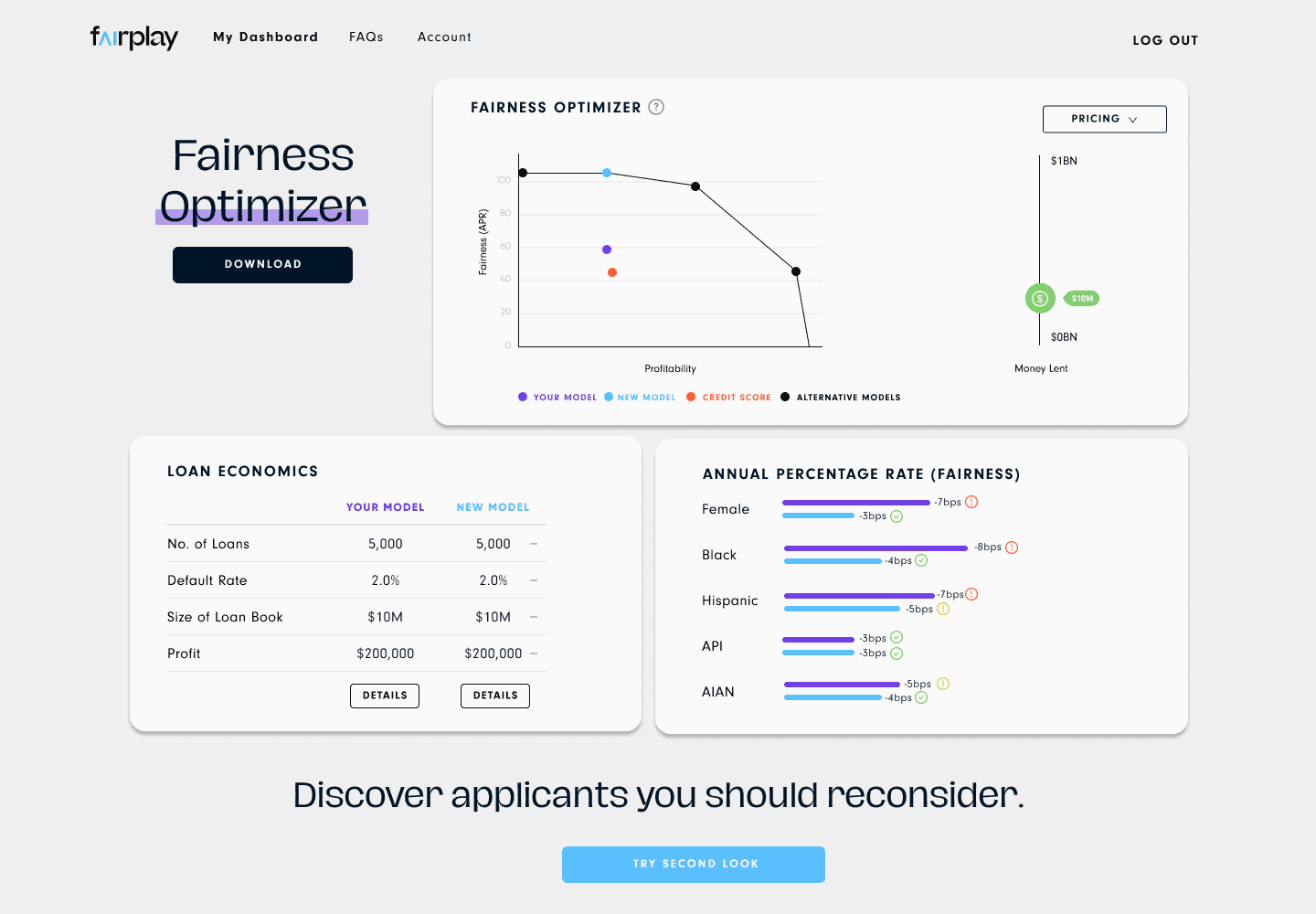 Customer Composition
Who responded to my marketing? What's the demographic composition of my portfolio?
Get a fast and detailed analysis of your applicant and borrower composition including the credit characteristics of protected classes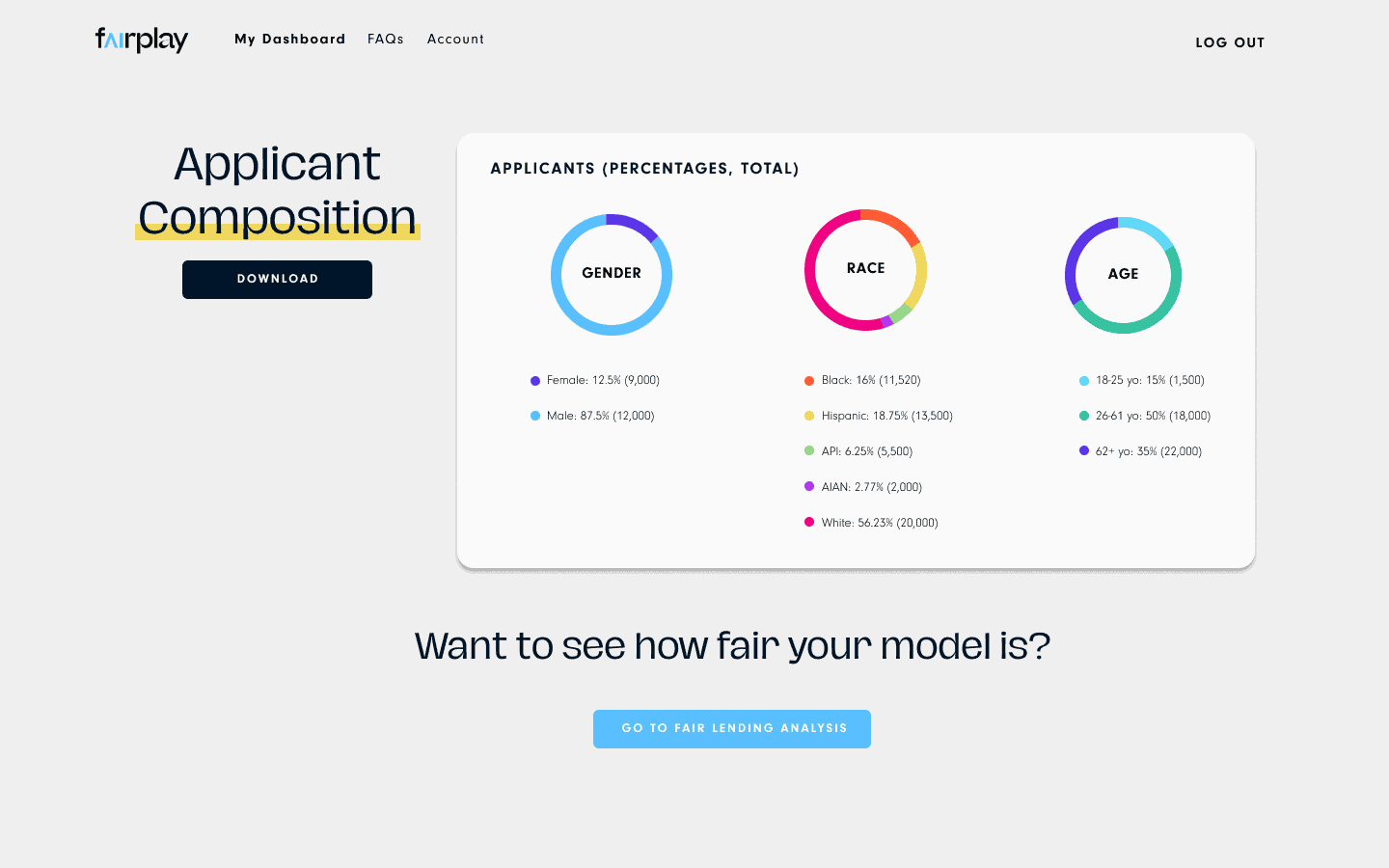 Redlining
Are you reaching majority-minority and low-and-moderate income communities?
Census-block level analysis

Identify creditworthy LMI and MM communities your competitors reach but you don't

Preview our mapping tools here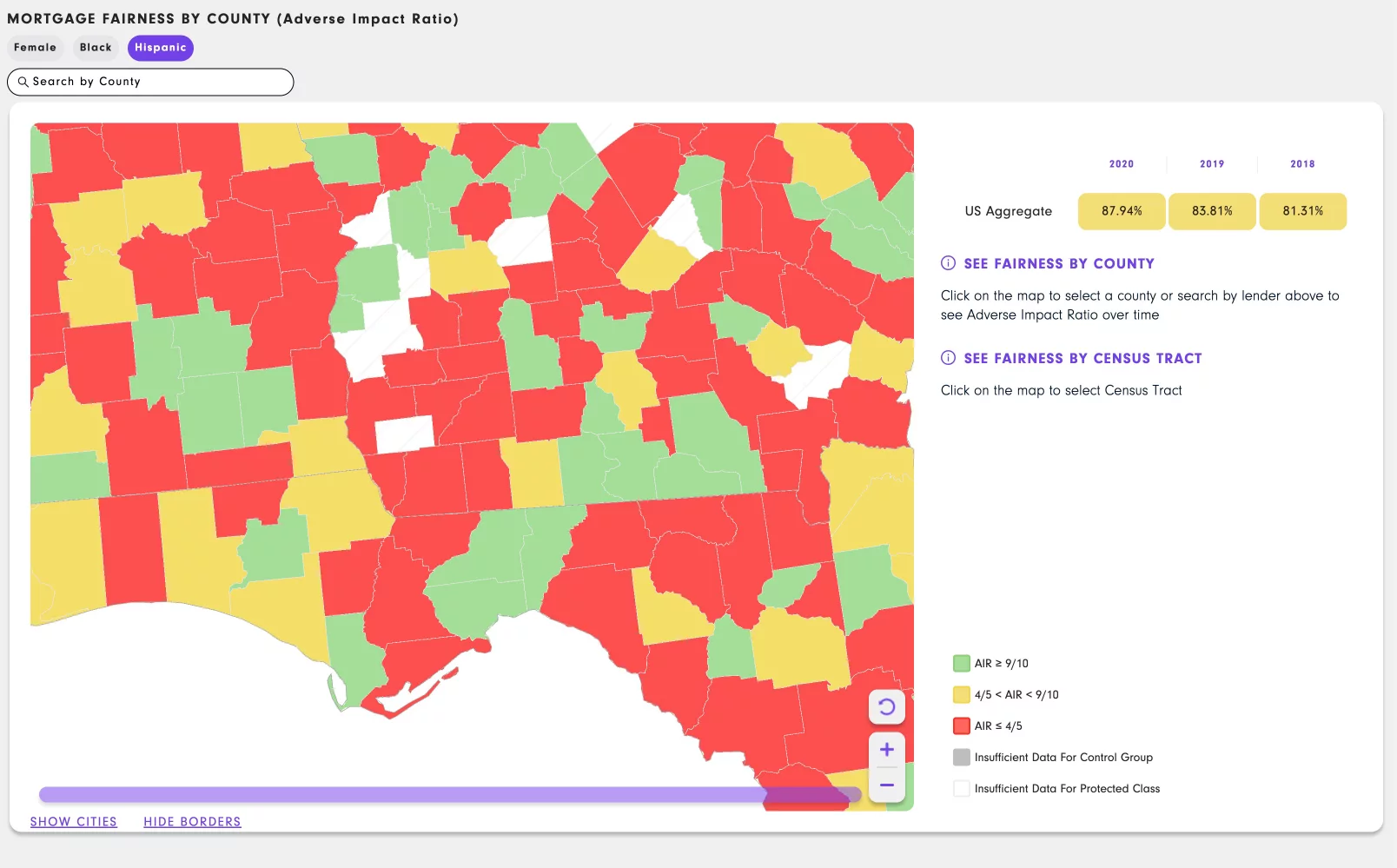 Proxy Detection
Are my variables fair?
Identify and de-bias proxies for protected classes

Quantify and correct multi-variate bias resulting from "fair" variable interactions

Identify alternative variables that are predictive of risk but fairer to protected groups