Painless

Fair Lending Compliance; Real-time Insights

Continuous disparate impact monitoring and credit model validation so you can focus on your growth.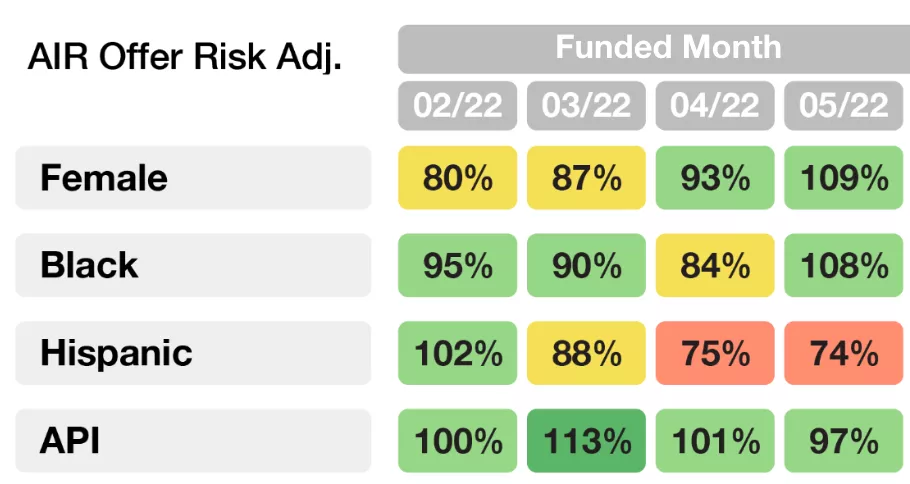 Leading fintechs rely on FairPlay™️ for fast, accurate, fair lending results.






"FairPlay™️ was able to deliver more meaningful results to our team in a fraction of the time compared to traditional fair lending providers."
ray duggins
Chief Risk Officer, Octane
FairPlay is the new standard in fair lending analytics
Variable based on project and hourly rates
Single platform fee that's clear from day 1
Tables of statistics you need to pay a lawyer to explain and understand
Visualizations and explanations you don't need to be a fair lending expert to understand
Static statistical analyses that require a deep understanding of econometrics to interpret
Interactive Web App with data visualizations and monitors that present findings in a clear and engaging format accessible to a wide-range of stakeholders
Variable based on project and hourly rates
Single platform fee that's clear from day 1
Involves Legal and Compliance teams and heavy lift from Data Science teams
SFTP upload or API with standardized data elements
Web app for deeper analysis and real time monitoring alongside PDF
Increase approval and take rates while lowering customer acquisition costs with FairPlay's model optimization solutions
Fairness Optimizer
FairPlay™️ finds subpopulations with credit performance within your risk tolerance that enhance your profitability and fairness to protected groups