Grow Your Business, Boost Your
Fairness
FairPlay's Special Purpose Credit Program solution identifies qualified applicants from historically underrepresented groups that other models often miss, and provides everything you need to meet your compliance requirements.
FairPlay™️ has streamlined the SPCP process
Starting a Special Purpose Credit Program (SPCP) can be as easy as 1-2-3.
Identify Eligible SPCP Borrowers in Your Existing Applicant Pool
Our SPCP solutions identify creditworthy borrowers that conventional underwriting techniques miss because of bias in traditional credit data.
Increase Your Approvals With Fairness-Aware Underwriting
Leverage fairness-aware marketing, underwriting and pricing models to increase positive outcomes for historically disadvantaged groups.
Simplify Your SPCP Compliance
We streamline the analysis needed to justify your program to regulators using a combination of your data, public information, academic reports, and our "written plan" template.
Download FairPlay's SPCP-1-2-3 Fact Sheet
Get more information about the 3-step process to simplify your Special Purpose Credit Program.
Download Fact Sheet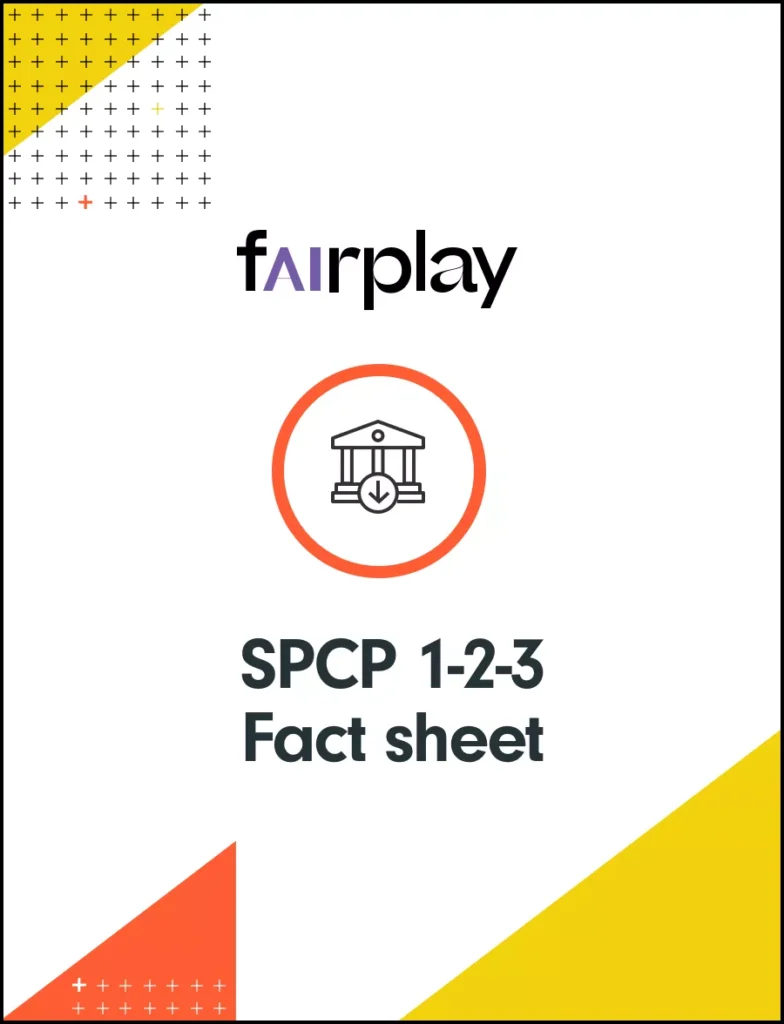 Case Study
Step 1
Our Fairness Analysis works with your existing model to identify eligible populations.
Step 2
Our Fairness Driven ML Models increase approvals for your eligible group.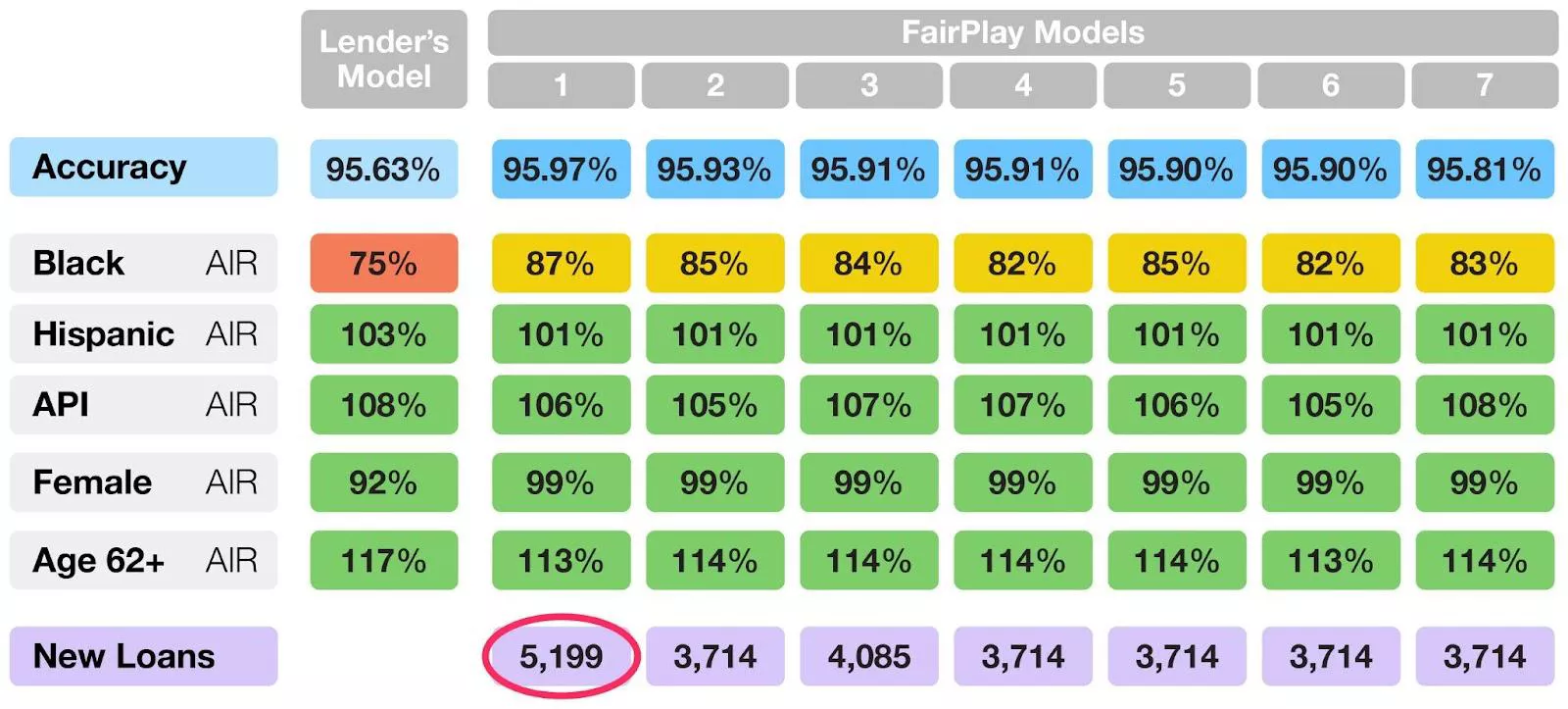 Step 3
We work with you to draft and implement the written plan.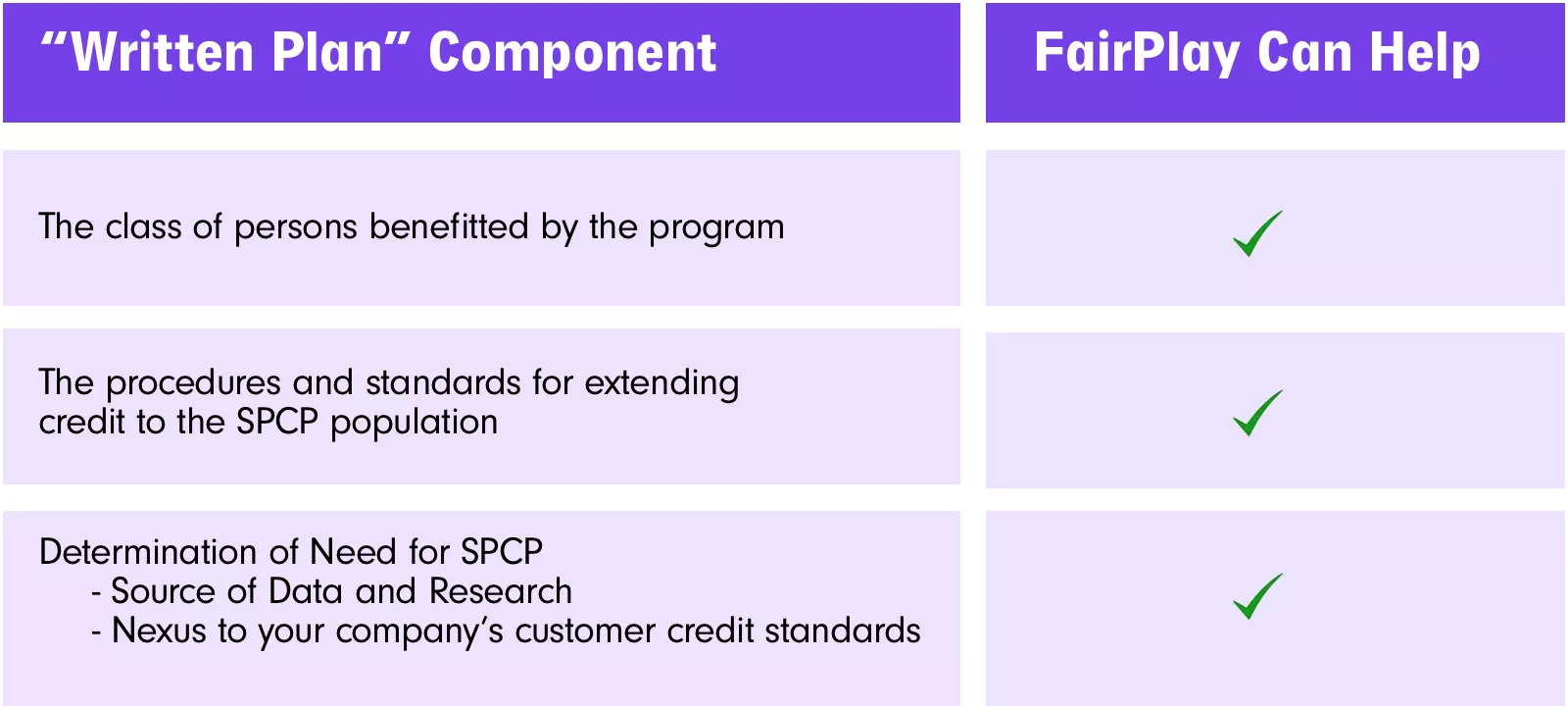 Step 4
We help you monitor the program's progress and success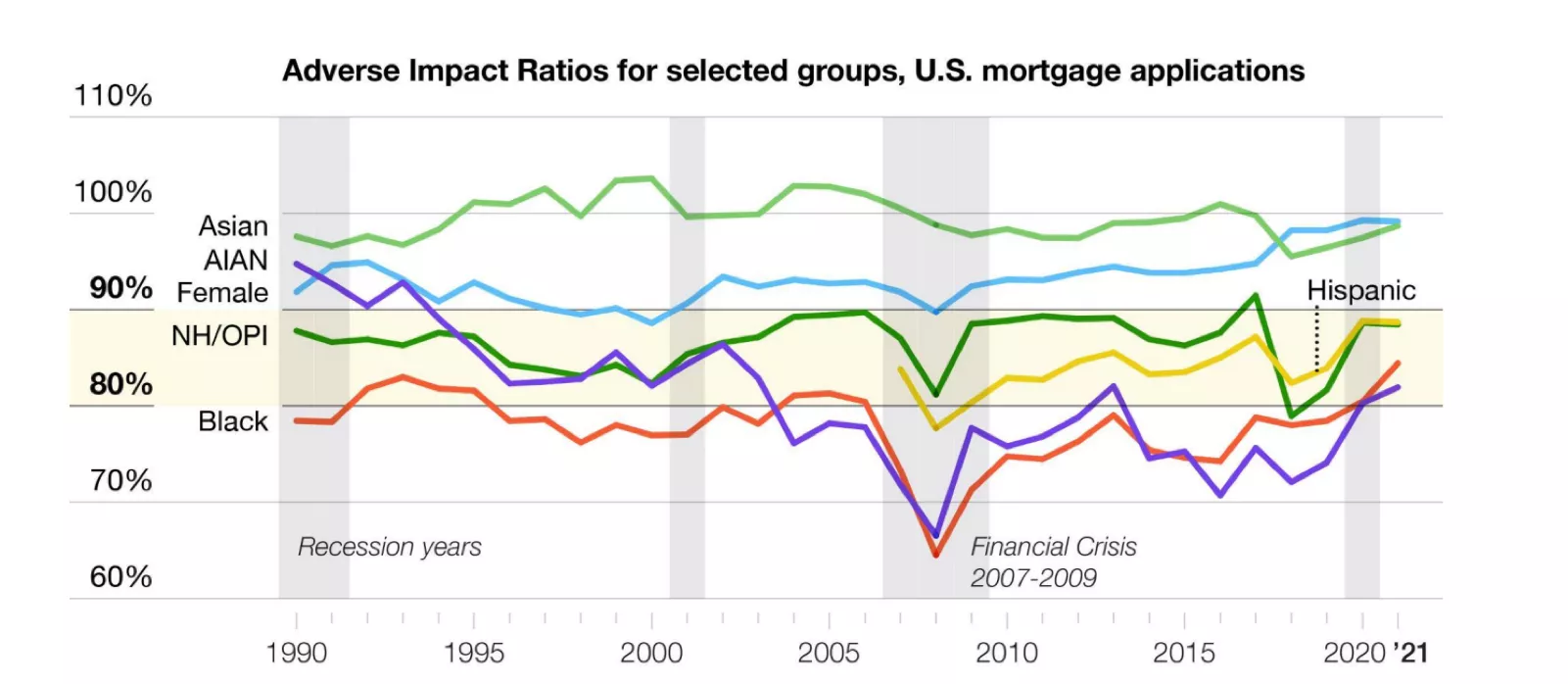 "Promoting the use of SPCPs is a central priority for the CFPB's efforts to take bold and swift action on racial equity"
Patrice Ficklin, Fair Lending Director, Consumer Financial Protection Bureau

Learn More About FairPlay's SPCP solutions